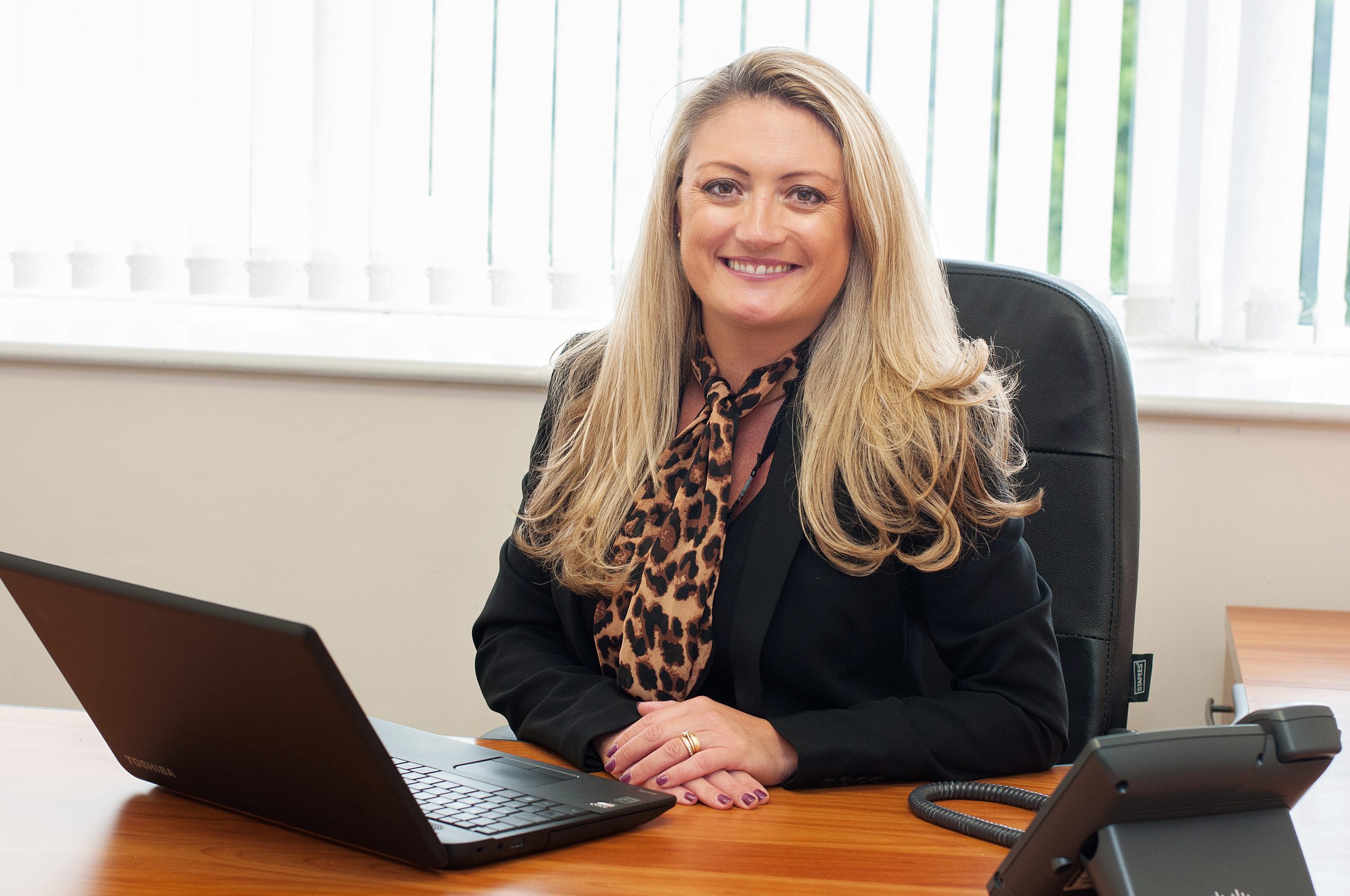 Samantha Clark
Director (And Founder) Samantha started Adore Recruitment from scratch in Dec 2013 with a laptop, phone and a passion for the industry, a true passion that has been driving the business growth ever since. With a background in Sales and Recruitment Samantha initially started the business as a specialist sales recruiter, the success of this organically grew into the specialist area's you see in place today. Over the years since formation, Samantha has led the company through rapid business growth, recruitment of staff and three relocations, including our move in 2017 into our current bigger and modern premises over at Southfields. Samantha is still fully involved within the business, growing and developing the team and developing both new client relationships and overseeing the management of our loyal existing clients. Outside of work she enjoys busy family life, running with her dog and a hectic social life that normally includes a chilled glass of wine or two…..
Michelle Aldridge
Chief Financial & Operating Officer Michelle joined Adore, initially as a Temp, back in 2015 and hasn't managed to escape since. She runs the finance function within the office, overseeing all aspects of accounts from payables and receivable through to payroll, reporting and compliance. Michelle has in excess of 16 years' experience within accounts starting in the public sector, within local government, and then moving into the private sector, leaving her well versed for everything we throw at her. Her obsessive organisation habits and undying love of spreadsheets bode very well within her role and make her the go to person for all things Excel. Away from the office Michelle likes nothing more than relaxing with a good book, having an almost 'geekish' obsession with all things Terry Pratchett, or in contrast a gripping crime novel. On the flip side, whenever possible she loves a good day out at the race track (spectator only!).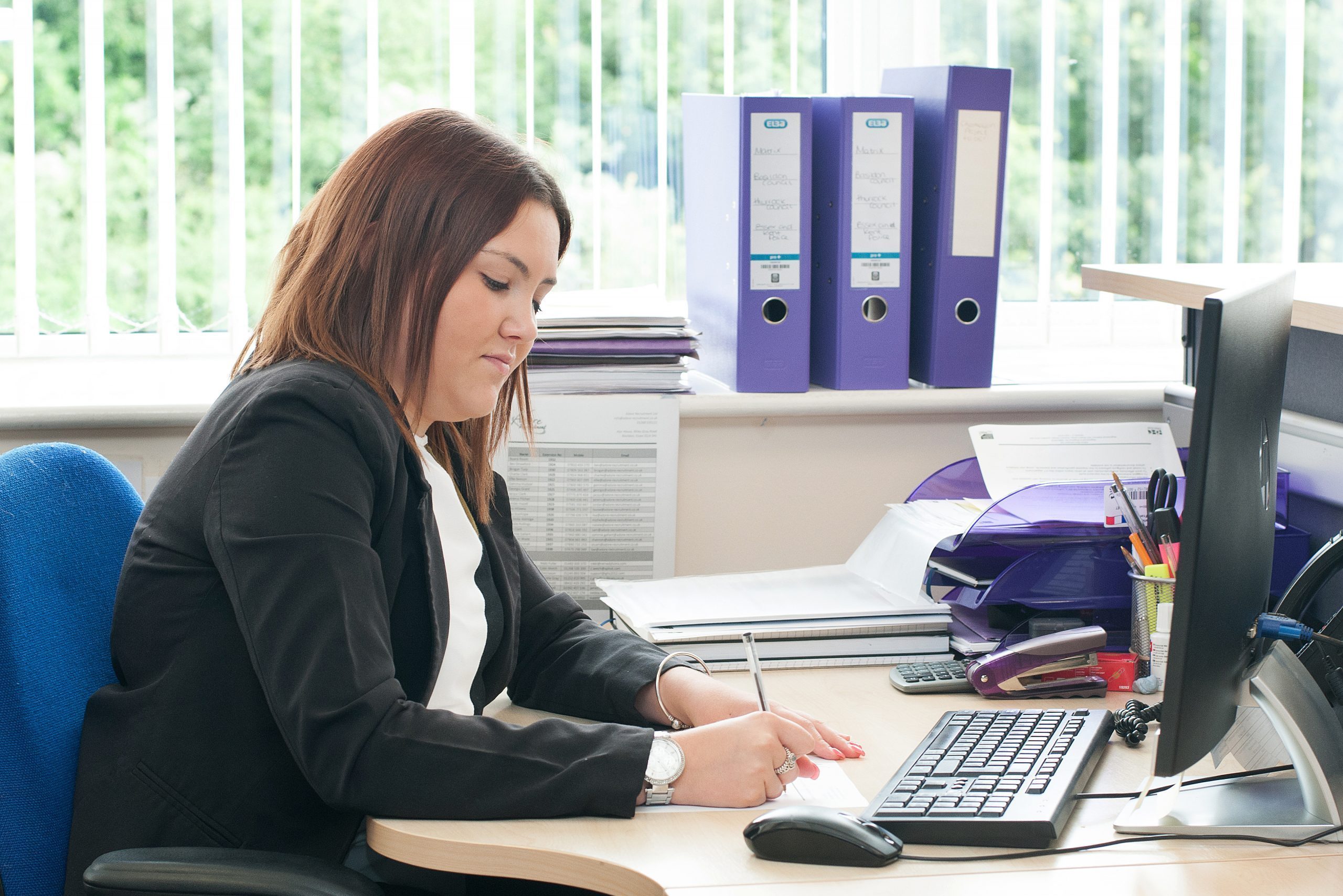 Georgia Grant
Administration Manager Georgia started at Adore Recruitment as a Business Administration Apprentice in 2015 and completed the Level 2 Diploma in 2016. Adore Recruitment was Georgia's first job after leaving school and she has truly grown with the company. Since Georgia passed her apprenticeship, she has shone through with her excellent, helpful, detail – orientated nature. Georgia has a fantastic attitude towards work and is our first port of call for staff, client and candidates alike! Georgia's role at Adore Recruitment involves dealing with a variety of tasks such as Compliance, Job Posting, Job Descriptions, Formatting CV'S, DBS Checks Etc. as well as PA duties to the Director Samantha Clark. Adore Recruitment was Georgia's first job after leaving school, although at the time she joined she was used to early starts as she was earning money working Saturdays on an Egg Farm! Outside of work she enjoy weekend's away and spending time with her family. Georgia also likes staying active taking her chocolate Cocker Spaniel out for walks.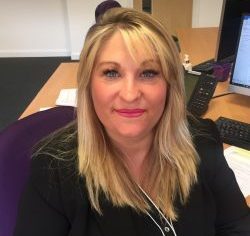 Claire Murrell
Senior Recruitment Consultant - Admin & Call Centre Claire joined Adore in July 2017 and brought with her over fifteen years' experience from within the Recruitment industry. Her experience spans a variety of sectors such as Commercial, Social Work , Health and Industrial across both Permanent and Temporary desks. Her role of Business Development within the Admin and Call Centre Team has seen her working across all areas of the business; Claire maintains strong client relationships and is a central part of the busy Commercial team. Claire is actually very rare! She is an Identical Twin and also has identical Twin brothers. Her twin is also in sales so be careful you may not know who you may be working with! Outside of work she like's spending time with her husband and two children visiting historical locations, and engaging in her favourite hobby of eating out…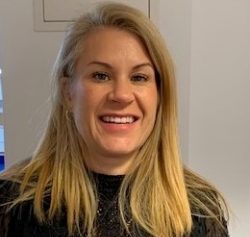 Hayley Taylor
Candidate, Compliance & Payroll Support Hayley Taylor joined Adore Recruitment in January 2017 as a Recruitment Administrator. Hayley's main focus was ensuring all required DBS and compliance checks were completed swiftly and correctly. February 2018 Hayley moved into the role of Recruitment Account Manager running campaigns for some of our largest, repeat clients taking her strong organisational skills into volume client delivery. Previously to this Hayley worked for 9 years working as a Health & Safety Advisor/Administrator in the Further Education Sector. Hayley also worked as a Human Resource Officer in various industries including Banking and Energy Trading for 7 years. Therefore her move into Candidate, Compliance and Payroll Support in October 2019 was a natural progression for her skills, knowledge and dedication. In her spare time Hayley likes to spend time with her family, read and walk her Cockapoo Riley - and still enjoying a festival whenever she gets the chance!
Rachel Savage
Recruitment Support Rachel focuses on supporting the office Recruitment function. Rachel started at Adore Recruitment in April 2018 with over 12 years' experience within Sales, Recruitment and Administration, she joined the Team as a friendly face greeting visitors and provides the complete office support function (lots of multitasking!). Her down to-earth and professional approach enables both client's and candidates alike to feel at ease while discussing new opportunities that she can help them with. Rachel played netball competitively from an early age and represented Essex for over 5 years. Rachel enjoys spending time with her family, swimming and reading.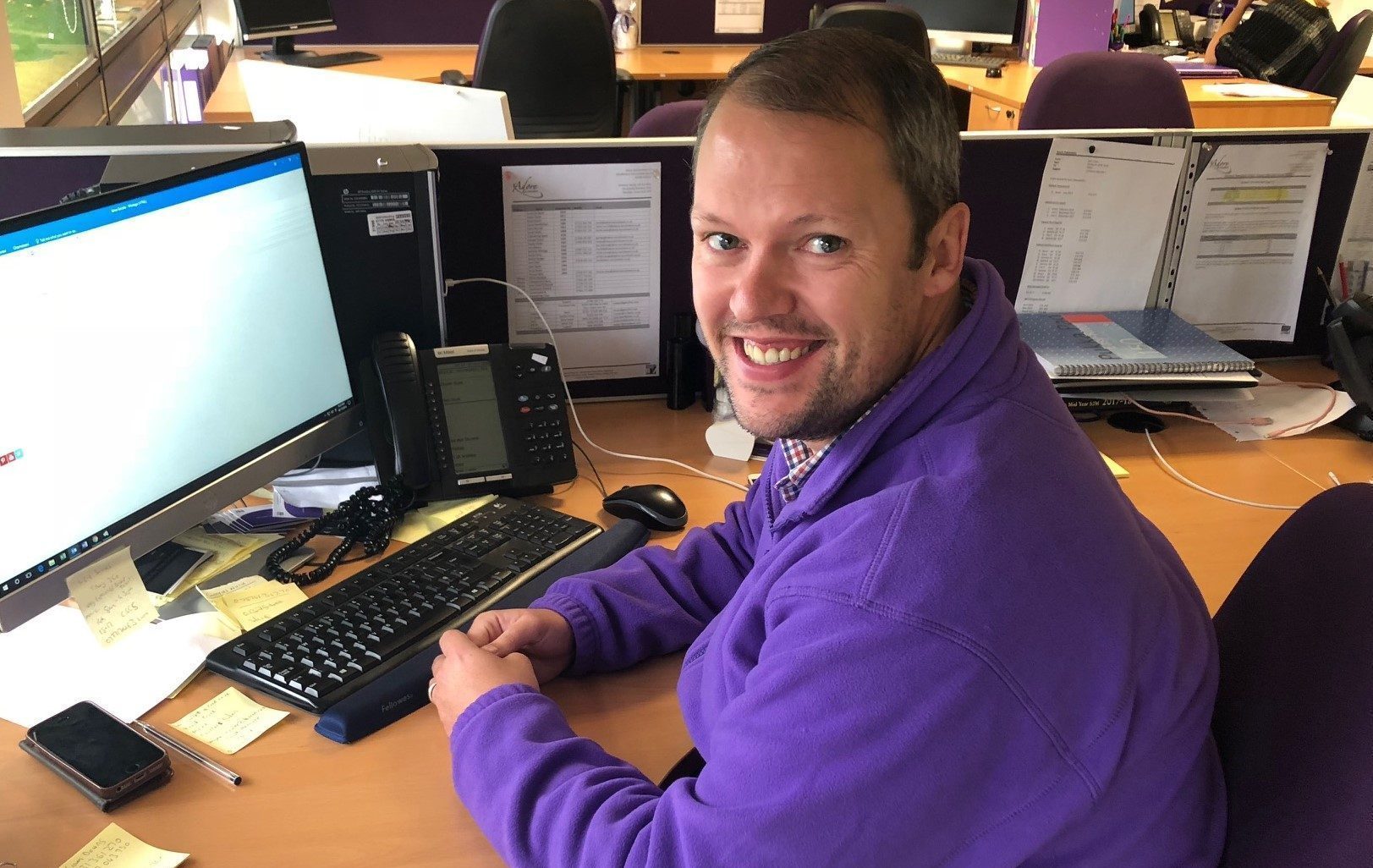 Daniel Wells
Senior Recruitment Consultant - Industrial Specialist Daniel has joined Adore Recruitment to support the industrial desk, having over 4 years' experience of on-site account management working at P&G and Argos and over 6 years warehouse management experience working with Wincanton, Uniserve and Morrisons he has the ability to see things from both sides. Outside of work he is very much a family man with a 2 year old daughter that keeps him on his toes. Dan's go to treat is a glass of red wine and halloumi.
Lisa Attawia
Senior Recruitment Consultant - Technical, Engineering & Construction Specialist Lisa joined Adore Recruitment back in 2016 as a Business Development executive with over 20 years' experience within Marketing, Sales, Account management and in April 2017 added Senior Recruitment Consultant to her list of achievements. Lisa heads up the Engineering & Construction desk and has successfully not only built the desk to its highest revenue to date but has brought on some of the company's biggest clients by using all of her skills that she has acquired over many years. Lisa comes from an event and exhibition background working with some of the leading specialists in the design, build and project management of custom built exhibition stands and experiential marketing campaigns both here in the UK and Internationally. Lisa enjoys many activities outside of the work environment but she as a love and passion for the kitchen if you want to eat good and taste some of the most fantastic cuisine "Lisa is the go to person!"
Shelly Newton
Sales Recruitment Specialist Shelly joined the team in January 2020 not long after returning to Essex after a short 2 year stint of living and working in Australia. Having over 10 years' experience in Sales & Hospitality, her success within Sales Recruitment came naturally when she began her career in Recruitment in 2018. A passionate Recruitment specialist who is focused on providing the very best service to both candidates and clients across the UK. Extensive sales industry knowledge with proven experience placing high calibre candidates with our best clients with sales industries. Shelly is first and foremost a people person who loves making new connections. Alongside recruitment Shelly has a background working professionally as a dance, singing and acting teacher so it is no surprise at the weekend you will probably find her either proudly walking her Boxer puppy or singing & dancing the night away.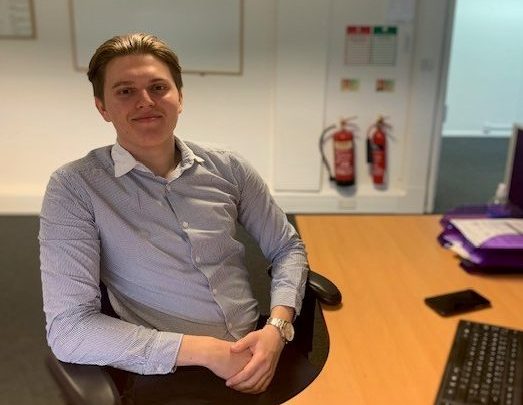 Charlie Heywood
Trainee Recruitment Resourcer Charlie is a new addition to Adore Recruitment. With a background in admin, customer services and warehouse he has decided to make the move into the world of recruitment on a training development scheme! He's really enjoying getting to know the team as well as the recruitment industry and is eager to put his past learnt skills and experience into his new career development with us. Outside of work he enjoys keeping active at the gym as well as travelling to London to try the multitude of bottomless brunches the city has to offer!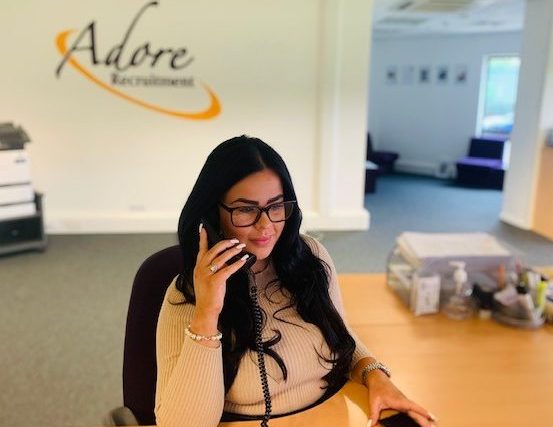 Ellie Galloway
Industrial Recruitment Consultant Ellie joined Adore Recruitment on a Temporary basis to support the consultants resourcing candidates covering Industrial, Commercial and Catering temporary staffing. She was offered a permanent contract after 3 months to carry on resourcing candidates. Ellie has over 3 years' experience within recruitment and over 6 years' experience in customer service. Outside of work she enjoys spending time with her family and going on weekends away with her boyfriend. Her favourite place to visit is Disneyland Paris.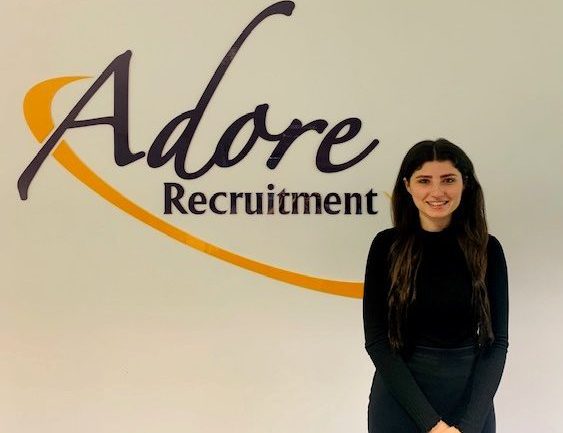 Rachael Lumer
Social Media & Marketing Rachael joined the Adore Recruitment team in April 2021 and her main role is focused on promoting Adore Recruitment on social media, creating innovative content and developing marketing strategies. Before working for Adore, Rachael achieved a BA (Hons) degree in Events Management with Hospitality whilst also gaining work experience running events at Wivenhoe House Hotel. After completing her degree, she worked as a Chalet Host in France for a ski season accommodating up to 13 guests. Outside of the work environment, Rachael has accomplished Gold DOFE, Grade 5 music theory and Grade 6 Modern, Tap and Ballet. Rachael enjoys singing, playing the ukulele and spending time with her friends. Rachael is a nature-lover and loves going to her family's second home on the Norfolk broads.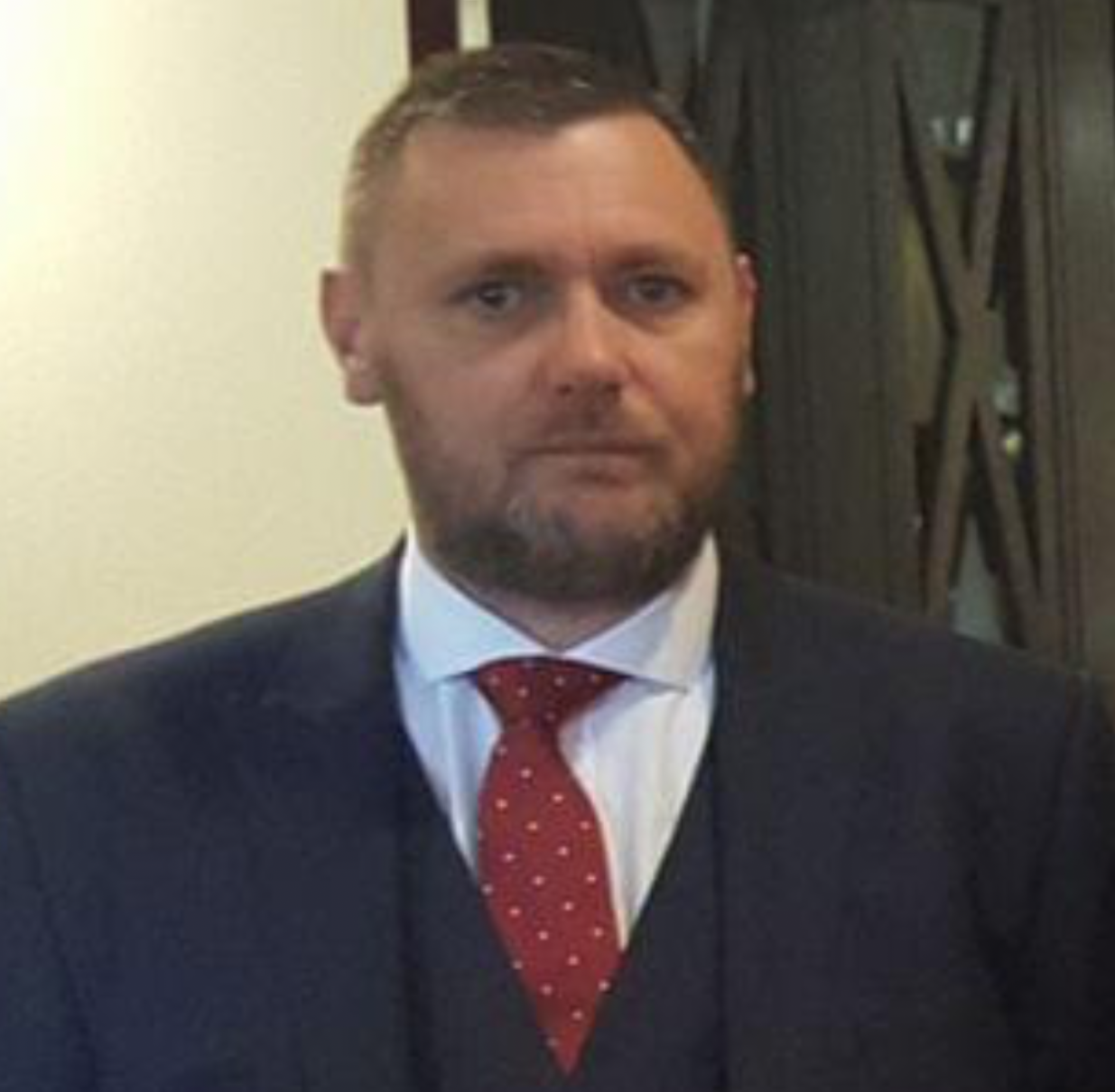 Andy Hart
Business Manager Andy joined Adore Recruitment as Business Manager in May 2021 and comes with the following experience to add a different dimension to the business. Andy has worked in Warehousing and Logistics for 29 years for various Blue-Chip companies who consist of Hays Distribution, Kuehne & Nagel, Tesco, KNDL, Kleerex at Senior Management Level, and also a health and Safety Professional (NEBOSH) as well as having 9 years as a 360 recruiter and business owner. Andy's interests are Travelling and spending time with my family and drinking copious amounts of rum.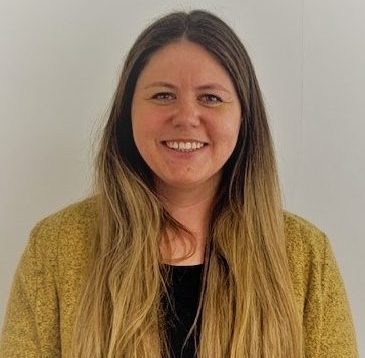 Lina Matukaityte
Senior Recruitment Consultant - Industrial, Warehouse & Logistics Lina has joined Adore Recruitment in April 2021 as a senior recruitment consultant. Having over 10 years' experience in automotive and industrial recruitment as well as onsite account management she will be looking after our Kent accounts. Lina can speak multiple languages such as Lithuanian, Polish and Russian which is a great support to the team. Outside work Lina enjoys spending time with her partner and daughter, she also loves playing handball and is a member of Medway women handball team.